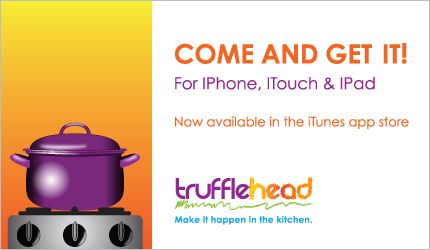 At long last, Trufflehead is live. If you're reading this, you're probably too skilled a cook to need it; but, if you're curious, here are the links to the Trufflehead iTunes page http://tinyurl.com/THiTunes and website www.trufflehead.com .
News: In January 2012, Apple selected Trufflehead for its New and Noteworthy, Top 25 Lifestyle, and What's Hot featured iPhone app lists. It has also received excellent reviews on both iTunes and several tech blogs.
For a free taste of Trufflehead, you can download Trufflehead Starter
.
I hope you'll recommend it to friends and family who are (or should be) interested in healthy cooking.
Deborah